LISTINGS
ANAHEIM PACKING HOUSE – RARE SUITE OPPORTUNITY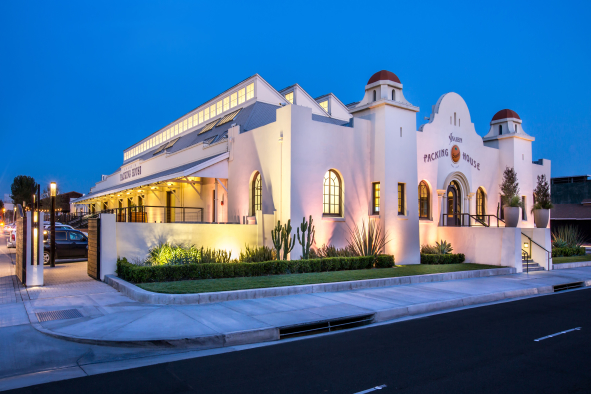 This confidential sale is in the amazing Anaheim Packing House on the top floor with a great location in the building. The Packing House is one America's most successful food halls. The foot traffic at this suite is incredibly strong. This suite has what you need to produce many menus with a 10 foot hood and plenty of refrigeration.
The 486 square foot stall is offered with an asking price of $140,000. This is a steal compared to past sales in the Packing House. The space has a 10 foot hood, convection oven, 6 burner stovetop, deep fryer, and flat top to handle a variety of menus. There is a long service line with more refrigeration than expected in a suite this size. The landlord would really like Thai or Korean concepts..
673,448 residents in a five mile radius. Average household income of $84,980. 40,163 daily average car count.
The monthly base rent is only $1,366 with NNN fees of $1,600 for the 486 square foot space. There is a five-year option starting next year but a strong operator should be able to secure a new lease at the same or similar great rate.